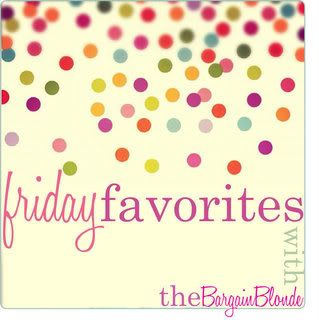 Today I am linking up with the gorgeous Lindsey at The Bargain Blonde for "Friday Favorites!!" I have put together a short list of some of my new favorites. I hope you enjoy!
It just so happens to be my new monogrammed visor that I bought at Frill Seekers in Sandestin, FL. The shop is adorable and had about a million things that I wanted to get monogrammed - but I settled on this white visor with navy print. Cute, right?
My New Favorite Fruit
I normally don't eat watermelon because it is so full of water and it makes my belly hurt - but for some reason this summer I can't get enough of it! I have been enjoying it in all forms too: Popsicle, Slushie, smoothie - if it is made with fresh watermelon, I'm all over it!
My New Favorite Show
Have you seen this insanity yet?? If I was not married and so close to my family I would move to Beverly Hills ASAP and try to get in this real life babysitter's club. $40/hr, full benefits, trips to Hawaii, plus an Audi to keep?!?!

YES PLEASE WHERE DO I SIGN UP!??
Hey Ari - I'd clean duck poop all day long for that kind of cash.
My New Favorite Shoes
I was so very lucky to get an early birthday present from my Grandma when I was in Destin because I have had my little eye on those TB Millers for quite some time now. My favorite summer shoes are officially those Millers (so comfy) and my Jack Rogers (not in the photo above). I had never owned a pair of Jack Rogers until a few months ago and I don't know what took me so long to buy them. They are so comfy and my platinum Navajos go with everything!
Now it's your turn. Head over to The Bargain Blonde, grab her button, and play Friday Favorites!