We still have power here in the Bear household, but the wind is a whippin and the rain is a pourin, so I anticipate that we could lose it this evening. Let's just pray that we are lucky and we keep our electricity though!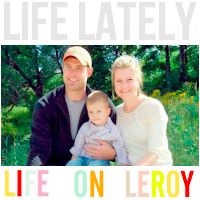 I am linking up with Life on Leroy and Weekend File today for Life Lately
and I am linking up with Join the Gossip, five30three, and Sami's Shenanigans for Weekend Update.
Here it my Life Lately/Weekend Update in pictures:
Muffin is creeping on my socks
Enjoying pre-Frankenstorm drinks with my Aunt Donna – me in MD and her in CT.
The sky before the storm began
Enjoying some wine in the backyard before the storm
Sometimes kids throw stuff in our yard…and then we keep it…and toss it around…while drinking.
My pretty Fall porch…pre-storm of course
Headed to a fundraiser for school – LOVE my new "Hurricane" sweater from Target
Mr. Bear took me to check this out! We didn't eat any oysters, but we did have some beer!
At Oystoberfest
Thermal and Tory Bs for Oystoberfest
Dinner last weekend – BEER BUTT CHICKEN! Homemade Mac n Cheese and Grilled Asparagus
And that's all folks. I hear lots of sirens outside, so I am gonna go…kinda scary! Poor Mr. Bear had to go to work and I am praying they send him home early.
Hope you are all staying safe during the storm!